Private Insurance
Find information on insurance coverage and financial assistance for genetic services, risk management and cancer treatment.
Most private insurers cover genetic testing for inherited mutations
Most private health insurers cover genetic counseling and testing with low- or no out-of-pocket costs for people who meet certain personal or family cancer history criteria. The cost of genetic counseling and testing varies based on several factors, including: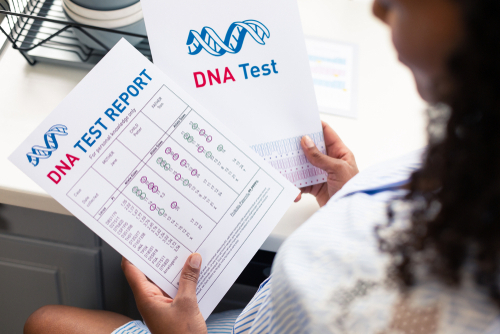 Your gender
Type of health insurance
Which laboratory performs the test
Whether a previously-identified mutation exists in the family
Which gene mutations are included in the test
Under the Patient Protection and Affordable Care Act (ACA), genetic counseling and BRCA testing for women with specific personal and/or family cancer history should be covered with no co-payment. Coverage at 100% applies to in-network health care providers only. Services provided by out-of-network providers could result in out-of-pocket costs.
BRCA genetic testing for men—and women who are currently being treated for cancer—is not covered under the ACA preventive services, but most private health insurers will cover testing for those who meet specific personal and/or family cancer history criteria. Deductibles, coinsurance and copays usually apply.
Genetic testing for mutations other than BRCA1 and BRCA2 not covered under the ACA. Some health insurers cover testing for other genetic mutations (i.e. ATM, CHEK2, PALB2, Lynch Syndrome, etc.) but deductibles, coinsurance and copays will likely apply.
Medicare, Medicaid, self-funded and short-term health plans are not required to abide by all of the ACA rules and may have different policies regarding coverage of genetic services.
Visit the How to Get Testing section of our website for criteria for genetic testing and information on finding a cancer genetics expert.
FORCE's toll-free helpline: 866-288-RISK, ext. 704, can connect you with a volunteer board-certified genetic counselor who can answer general questions about genetic testing and hereditary cancer and help you find a genetic counselor near you.
FORCE Peer Navigator Program will match you with a volunteer who has undergone genetic counseling and can help you navigate resources to find a genetic counselor near you.