Message Boards
Ask questions and share concerns on our online message boards any time of the day or night.
Share your story and ask questions online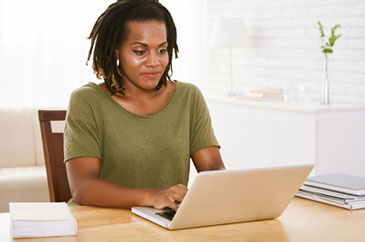 Connect with other members of the hereditary cancer community through our secure message board available 24/7. It's a great way to meet and discuss your situation with peers who have faced similar concerns. You can download the free app, Discourse, for convenient mobile device access, post publicly, private message others or simply stay anonymous and read what others are sharing. Join our online community today and find new friends on our forums.
General Discussion: Connect with others who are facing hereditary cancer.
Diagnosed With Cancer: Share and hear from others about their experiences during and after treatment.
Share Your Mutation: Communicate and connect with others who share your same genetic mutation.
Find a Specialist/Doctor: Ask others about their experiences with doctors and medical experts in their area.
You must register with a valid email address in order to read and post to our Message Boards.
Sign Up
Create a profile to use our new message boards.
"FORCE provides opportunities at multiple levels for people to build social support networks that work for them."
Karen Hurley
Clinical Psychologist
Get Updates