Private Facebook Group
Unite and support others facing hereditary cancer in a private Facebook group, 24/7.
Join the FORCE Community Online
Be a part of our FORCE's Hereditary Cancer Community! Connect with peers, ask questions and share your story with our growing community of individuals facing hereditary cancers. Let's unite and support each other!
In order for FORCE to create a safe space where you can meet new friends who understand the issues and decisions you face, please complete a two-step process.
1. Apply for eligibility.
2. Click the "Join Group" button in Facebook.
This group is open to all individuals (18 years and older) with a personal and/or family history of hereditary cancer. It includes those with an ATM, BARD1, BRCA1, BRCA2, BRIP1, CDH1, CDKN2A, CDK4, CHEK2, EPCAM, MLH1, MSH2, MSH6, NBN, PALB2, PMS2, PTEN, RAD51C, RAD51D, STK11 or TP53 inherited mutation and/or breast, colorectal, endometrial, ovarian, pancreatic and prostate hereditary cancers.
Request Access
Our private group is for adults (18 and over) facing hereditary cancers.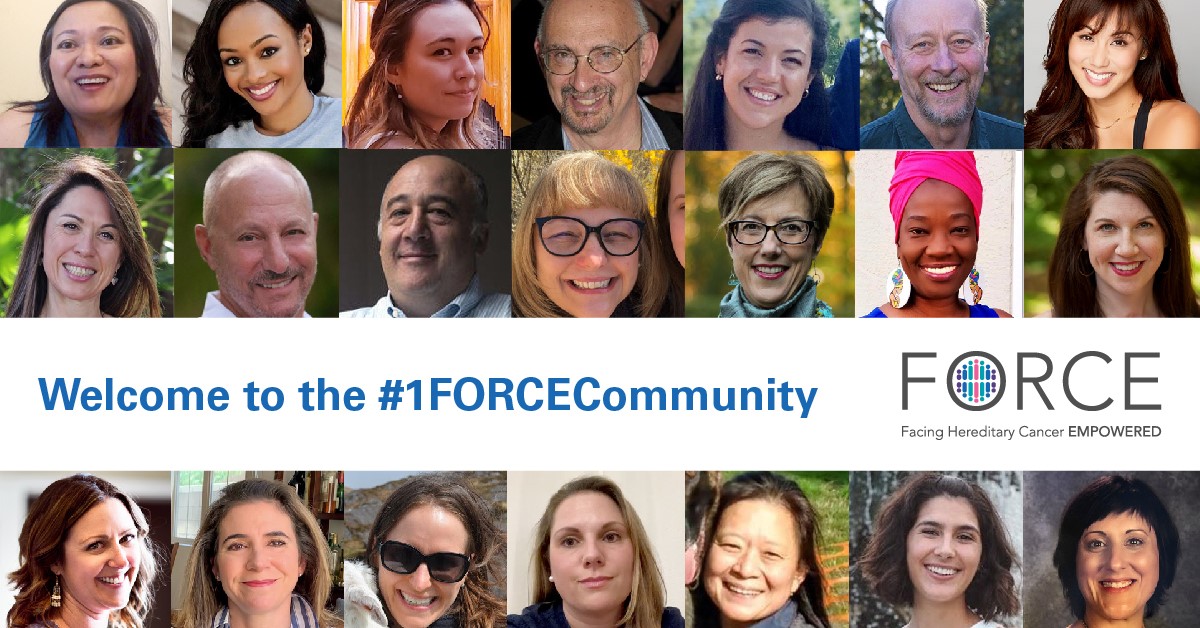 Get Updates