Get notified of page updates
Webinars
Our live and on-demand webinars feature presentations by experts on topics of interest and importance to our community.
Hereditary Prostate Cancer Treatment
Heather Cheng, MD, PhD
November 20, 2020
This expert-led webinar presented by Heather Cheng, MD, PhD, discusses the importance of identifying hereditary cancer risk mutations for prostate cancer. Dr. Cheng discusses prostate cancer treatment and trials, as well as, screening trials for men with hereditary prostate cancer.
About Our Speaker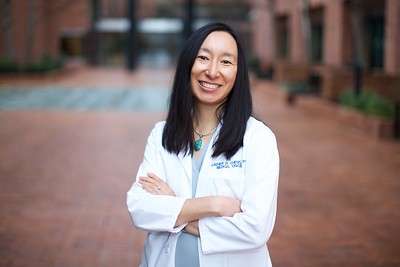 Dr. Heather Cheng, MD, PhD, is an Associate Professor in Medicine (Oncology Division) at the University of Washington, an Associate Member of the Division of Clinical Research at the Fred Hutch Cancer Research Center and is Director of the Prostate Cancer Genetics Clinic at the Seattle Cancer Care Alliance. As a medical oncologist she designs and conducts therapeutic clinical trials, particularly for men whose cancers have mutations in genes related to DNA repair, such as BRCA2, BRCA1.
Who Should Attend?
People concerned about hereditary prostate cancer, cancer survivors and health care providers.