Get notified of page updates
Webinars
Our live and on-demand webinars feature presentations by experts on topics of interest and importance to our community.
A second helping of stress: Coping with hereditary cancer during the COVID-19 pandemic
Karen Hurley, PhD
April 08, 2020
Dr. Hurley presented on how to feel more empowered when stresses, both rare and worldwide, combine.
Read Kim Horner's blog, Dealing with an Extra Helping of Stress, highlighting coping suggestions shared from the webinar.
About Our Speaker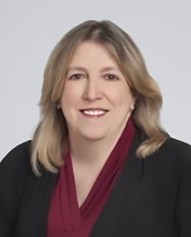 by Karen Hurley, PhD, psychologist from Cleveland Clinic and FORCE's scientific advisory board member.
Who Should Attend?
People concerned about hereditary cancer, cancer survivors, previvors, and health care providers.