Family & Medical Leave Act (FMLA)
Learn about laws and legal protections that impact the hereditary cancer community. Learn how to file a grievance or complaint.
FMLA provides leave with job protection
The Family and Medical Leave Act (FMLA) provides certain employees with up to 12 weeks of unpaid,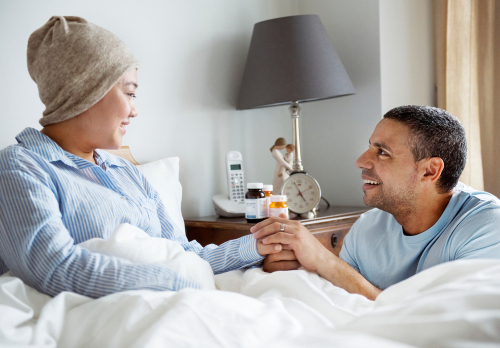 job-protected leave per year. It requires that your employer continue your group health insurance benefits during the leave.
FMLA applies to all public agencies, public and private elementary and secondary schools, and companies with 50 or more employees. These employers must provide an eligible employee with up to 12 weeks of unpaid leave each year for reasons including medical leave when the employee is unable to work because of a serious health condition or to care for an immediate family member (spouse, child, or parent) with a serious health condition.
Employees are eligible for leave if they have worked for their employer at least 12 months, at least 1,250 hours over the past 12 months, and work at a location where the company employs 50 or more employees within 75 miles.
Individuals with cancer and/or those with complications from surgery may be eligible for FMLA. The Department of Labor's FMLA Employee Guide provides details on eligibility, coverage and more.