Americans with Disabilities Act (ADA)
Learn about laws and legal protections that impact the hereditary cancer community. Learn how to file a grievance or complaint.
The ADA requires employer accommodations
Cancer and surgery can result in short- or long-term disabilities that make it difficult to work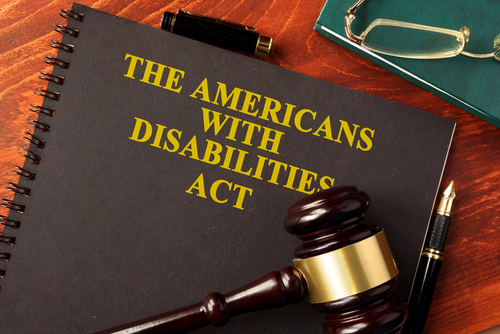 or get around. The Americans with Disabilities Act makes it possible for people who can do the essential parts of their job to go back to work or keep working during and after treatment. The ADA prohibits discrimination and guarantees that people with disabilities have the same opportunities as everyone else to participate in mainstream American life.
The ADA covers most employers with 15 or more employees. To be protected by the ADA, you must have a disability, which is defined as a:
physical or mental impairment that significantly limits one or more major life activities,
person who has a history or record of an impairment, or
person who is perceived by others as having an impairment.
The Department of Labor's Office of Disability Employment Policy (ODEP) provides publications and other technical assistance on the basic requirements of the ADA. The Equal Employment Opportunity Commission (EEOC) enforces ADA regulations covering employment.