Sign Up for FORCE Newsletters
FORCE advocates for families facing hereditary cancer in areas such as access to care, research funding, insurance and privacy.
Policy Archive
Fraud Alert! Genetic test scams are a growing problem.

September 27, 2019 - Federal law enforcement agencies recently charged 35 individuals associated with dozens of telemedicine companies and cancer genetic testing laboratories for fraudulent genetic testing and Medicare billing practices. Scams are a growing problem. If you are considering DNA/genetic testing, there is important information that you should know first.
See this recent fraud alert issued by the Office of Inspector General and learn how you can protect yourself from fraud, misinformation, and harm.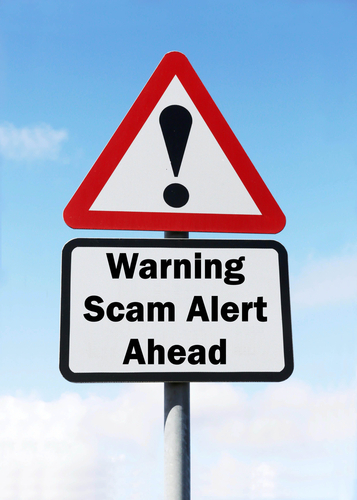 There is a flood of information available about genetic tests for cancer risk in the media, and even at community events, such as health fairs and senior centers. Genetic testing can provide important, life-saving information when done in the right way. If you are considering genetic testing to learn more about your hereditary cancer risk, or if you have already received genetic test results, consider speaking with a genetic counselor, doctor or other health care provider who has advanced training in genetics. This is the most reliable way to obtain and understand information about your risk.
View a detailed graphic of the fraud scheme.
Watch this brief video about genetic testing fraud.
Read the FORCE Blogs on this issue for more information and perspective:
Filing a Complaint
You have a right to know the name of the lab performing your genetic testing. Beware of representatives marketing tests in community settings or selling genetic tests for unnamed labs. Genetic tests are currently regulated by the FDA and CLIA. When ordering lab work such as a genetic test, health care providers typically order them through a trusted, CLIA-certified lab, which is regularly evaluated for quality assurance.
The FDA aims to ensure that test marketing materials and claims are accurate, and that they address the information needs of the approved audience—health care providers or the public. If you have concerns or a complaint about a laboratory, you or your health care provider can file a complaint.
CLIA
All clinical laboratory testing performed on humans in the U.S. (except in clinical trials and basic research) is overseen by the Clinical Laboratory Improvement Amendments (CLIA).
If you have concerns or want to file a complaint against a lab that conducted genetic testing, you or your health care provider should reach out to your state CLIA contact.
All other questions or concerns about the CLIA program should be submitted to LabExcellence@cms.hhs.gov
FDA
The Food and Drug Administration (FDA) also tracks adverse (negative) events and concerns about laboratory tests through MedWatch: The FDA Safety Information and Adverse Event Reporting Program. Patients or health care providers can report adverse events to the FDA.
Take Action Now
2022 Priorities
Advocacy Archive
Public Policy Initiatives
News Briefs
4/25/2022 - FORCE added its support to an effort spearheaded by SNMMI asking the House Energy and Commerce and Ways and Means Committee Leadership to schedule a hearing on the Facilitating Innovative Nuclear Diagnostics (FIND) Act.
5/2022 - Joined a coalition letter to the HHS Secretary emphasizing that regulatory reform of the framework for clinical laboratory diagnostics is essential to protect patients and ensure access to innovative, high-quality diagnostic tests.
3/29/2022 - Signed on in support of the Right Drug Dose Now (Right) Act, which will advance utilization of evidence-based pharmacogenomic (PGx) information in clinical practice, advance precision medicine, and improve quality of care.