Cryptocurrency
Give crypto, give hope!
Donate Cryptocurrency and Help Families Facing Hereditary Cancer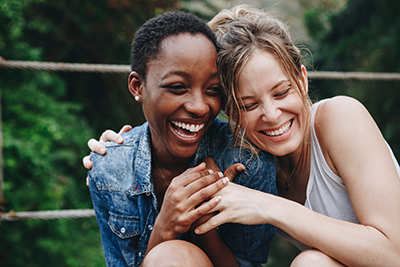 FORCE is committed to serving ALL individuals and families facing hereditary cancer.
Yet, as many as 90% of people with an inherited mutation are unaware of their increased cancer risk. That means they may not realize the steps they can take to protect their health. So now is the time for us to do even more!
A donation to FORCE will help us reach more individuals at risk, empowering them with trusted resources and a community of support. No one should have to face hereditary cancer alone!
By donating cryptocurrency to a 501(c)3 organization like FORCE you may qualify for tax deductions. The IRS classifies cryptocurrency as property, in the same way as stock, meaning you do not owe capital gains tax on the appreciated amount and can deduct it on your taxes.
Accepted cryptocurrencies:
Bitcoin (BTC)
Bitcoin Cash (BCH)
Ether (ETH)
Litecoin (LTC)
Zcash (ZEC)
Gemini Dollar (GUSD)
Basic Attention Token (BAT)
Chainlink (Link)
To learn more about the tax benefits of donating cryptocurrency please consult your tax advisor or visit www.thegivingblock.com/faq.
Get Updates