by Lisa Schlager
In 2018, Medicare issued a National Coverage Determination (NCD) that added coverage of tumor testing for people with advanced cancer. Tumor testing can help those with advanced cancers choose treatment options. While the decision increases access to tumor testing, under some circumstances the policy will restrict access to genetic testing for inherited mutations in BRCA, the genes that cause Lynch Syndrome, and other genes such as PALB2, ATM, PTEN and others.
Finalized in March 2018, the NCD outlines eligibility for a type of testing known as Next Generation Sequencing (NGS). This technology is used for certain tumor tests and most genetic testing for inherited mutations. Medicare stated that beneficiaries must have "recurrent, relapsed, refractory, metastatic, or advanced stages III or IV cancer" and be seeking additional treatment to qualify for NGS testing.
As written, the policy will restrict Medicare coverage of standard-of-care testing for most BRCA, Lynch syndrome and other genetic tests for people diagnosed with early-stage cancers. Individuals with stage I or II disease who qualify for genetic testing under national guidelines may not be able to access it under this NCD.
FORCE organized a group of approximately 20 stakeholders representing patient and health care professional organizations, and met with the leadership of Medicare's Coverage and Analysis Group (CAG) to discuss application of the National Coverage Determination (NCD) for Next Generation Sequencing (NGS) to hereditary (germline) cancer genetic testing in addition to tumor (somatic) testing.
Representatives from FORCE, AliveAndKickn, Ovarian Cancer Research Alliance, Susan G. Komen, ZERO, National Society of Genetic Counselors, American College of Medical Genetics and Genomics, National Comprehensive Cancer Network, American Society of Clinical Oncology, US Oncology, and Johns Hopkins advocated on behalf of the hereditary cancer community that germline testing should not be included in the NCD (regardless of the test technology utilized).
Collectively, we emphasized the following points:
Genetic testing in earlier stage cancers is important to help guide surgical and treatment decisions.
The implied purpose and public understanding of the NCD did not align with the final policy. The original NCD application and evidence were specific to tumor testing. As such, the overwhelming majority of analyses and public comments focused on somatic testing only.
Although outside of Medicare's scope of coverage (the agency's focus is treatment, not prevention), we stressed the importance of access to genetic testing so people with earlier stage cancer can understand their risk, and take steps to detect or prevent a new cancer diagnosis. We also pointed out the importance of genetic information for the relatives of those diagnosed with cancer.
We requested that Medicare issue a clarification to limit the scope of the NCD to tumor-based NGS oncology tests—and allow existing local coverage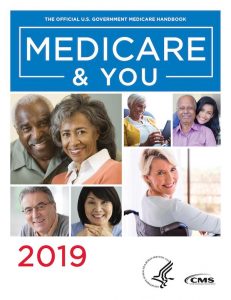 determinations for germline testing (for all cancer stages) to remain in place. The Coverage and Analysis Group is actively researching whether there may be a legal pathway for a clarification such as this. They confirmed that the issue was a high priority and assured us that further investigation and internal discussions are underway.
If there is no route for clarification as described above, a formal reconsideration request will need to be filed to allow Medicare to reopen the NCD. As with the original NCD, the public would have an opportunity to comment on the revised proposed decision. Reopening public commentary would allow a broader group of stakeholders to weigh-in on the importance of access to genetic testing for inherited mutations in people with earlier stage cancer. Medicare would take these comments and other factors such as supporting documentation into consideration when finalizing the policy.
The reconsideration process can take up to a year, and there is a risk that the final NCD will not achieve the desired results so we hope that another path to revising the NCD scope is possible. In the interim, the stakeholder groups are working with Medicare to explore options for resolving the issue, and to provide information on the potential number of patients who will lose access to germline genetic testing under the new policy.
Visit the advocacy section of the FORCE website for updates on this and other policy issues that impact our community.