FORCE advocates for families facing hereditary cancer in areas such as access to care, research funding, insurance and privacy.
Policy Archive
Act Now to Support Broader Access to Genetic Counseling

Genetic counselors provide crucial information and expertise to anyone impacted by hereditary cancer. But, did you know that these experts are not approved Medicare practitioners? The "Access to Genetic Counselor Services Act" (H.R. 3235) aims to remedy this issue. Join FORCE and the National Society of Genetic Counselors to support coverage of genetic counseling for Medicare beneficiaries and expanded access to genetic counseling services. We recently joined over 240 in signing a letter in support of this legislation.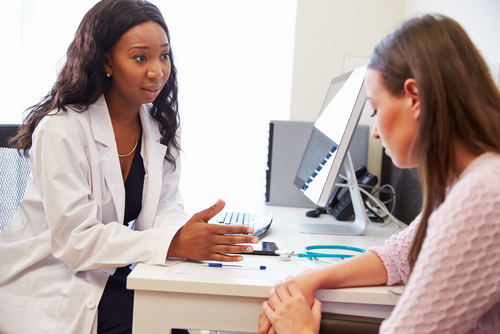 Genetic testing is an increasingly important and complex service that improves health care by enabling informed medical decisions. Genetic counselors are professionals with advanced training in medical genetics and counseling to interpret genetic test results, and to guide and support patients. their families, and their health care team(s). Unfortunately, current Medicare policy restricts access to these highly trained providers who can optimize the benefits of genetic testing.
Many private health plans and state Medicaid programs look to Medicare for guidance on what health services should be covered. As such, this legislation is also likely to improve access and coverage of genetic counseling beyond Medicare.
Read our blog to learn more about this issue.
Contact your representative in the U.S. Congress and let them know why access to genetic counseling is important!
Take Action Now
2021 Priorities
Advocacy Archive
Public Policy Initiatives
News Briefs
3/31/2021 - Expressed support for legislation (S.5355/A.2151) that would establish genetic counseling as a licensed profession in the state of New York.
3/16/2021 - Signed on in support of the Medicare Multi-Cancer Early Detection Screening Coverage Act of 2021 (H.R. 1946), which will give CMS authority to cover blood-based multi-cancer early detection tests and future test methods (like urine or hair tests), once approved by the FDA.

2/17/2021 - In a letter to President Biden, underscored the urgency of prioritizing access to the COVID-19 vaccine for patients with active cancer and survivors of cancer.
2/4/2021 - Joined a group of 75 orgs in a letter to HHS expressing concern that new Medicare Payment Modernization models proposed by the prior administration could jeopardize access to medically necessary prescription drugs and harm patients with serious illnesses.