Get notified of page updates
Sign Up for FORCE Newsletters
FORCE advocates for families facing hereditary cancer in areas such as access to care, research funding, insurance and privacy.
Current Policy Priority
Support Broader Access to Genetic Counseling

Genetic counselors provide crucial information and expertise to anyone impacted by hereditary cancer. But, did you know that these knowledgeable providers are not approved Medicare practitioners? The Access to Genetic Counselor Services Act (H.R. 2144/S. 1450) aims to remedy this issue. Join FORCE and the National Society of Genetic Counselors to support coverage of genetic counseling for Medicare beneficiaries and expanded access to genetic counseling services.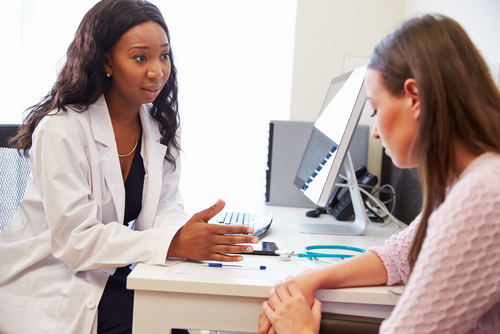 Genetic testing is an increasingly important and complex service that improves health care by enabling informed medical decisions. Genetic counselors are professionals with advanced training in medical genetics and counseling to interpret genetic test results, and to guide and support patients, their families, and their health care team(s). Unfortunately, current Medicare policy restricts access to these highly trained providers who can optimize the benefits of genetic testing.
Many private health plans and state Medicaid programs look to Medicare for guidance on what health services should be covered. As such, this legislation is also likely to improve access and coverage of genetic counseling beyond Medicare.
Contact your elected officials and let them know why access to genetic counseling is important!
Take Action Now
BECOME AN ADVOCATE
2022 Priorities
Advocacy Archive
Public Policy Initiatives
News Briefs
12/6/2022 - Joined a broad range of stakeholders to urge Appropriations leaders to pass the FY23 Omnibus spending bill, and to include boosted funding for the National Institutes of Health (NIH) and our nation's other research agencies.
11/28/2022 - Asked congressional leadership to include the Access to Genetic Counselor Services Act (H.R.2144/S.1450) in a year-end legislative package so that Medicare beneficiaries can better access genetic counseling services.
11/21/2022 - Joined the Defense Health Research Consortium in encouraging congressional leaders to enact the FY23 Defense Appropriations Act, to ensure full funding of the Defense Health Research Programs, including the Congressionally Directed Medical Research Programs (CDMRP).
11/2/2022 - Urged congressional leaders to prioritize the Metastatic Breast Cancer Access to Care Act (H.R.3183/S.1312), which eliminates waiting periods for SSDI benefits and for Medicare coverage for individuals with metastatic breast cancer.