FORCE advocates for families facing hereditary cancer in areas such as access to care, research funding, insurance and privacy.
Current Policy Priority
Support Broader Access to Genetic Counseling

Genetic counselors provide crucial information and expertise to anyone impacted by hereditary cancer. But, did you know that these knowledgeable providers are not approved Medicare practitioners? The Access to Genetic Counselor Services Act (H.R. 2144/S. 1450) aims to remedy this issue. Join FORCE and the National Society of Genetic Counselors to support coverage of genetic counseling for Medicare beneficiaries and expanded access to genetic counseling services.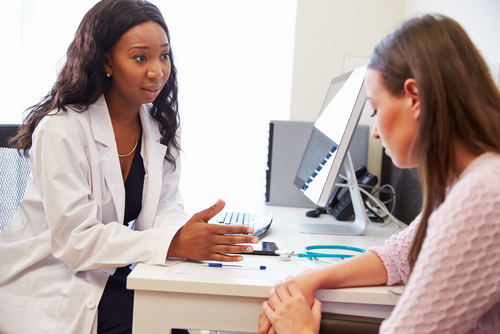 Genetic testing is an increasingly important and complex service that improves health care by enabling informed medical decisions. Genetic counselors are professionals with advanced training in medical genetics and counseling to interpret genetic test results, and to guide and support patients, their families, and their health care team(s). Unfortunately, current Medicare policy restricts access to these highly trained providers who can optimize the benefits of genetic testing.
Many private health plans and state Medicaid programs look to Medicare for guidance on what health services should be covered. As such, this legislation is also likely to improve access and coverage of genetic counseling beyond Medicare.
Contact your elected officials and let them know why access to genetic counseling is important!
Take Action Now
2021 Priorities
Advocacy Archive
Public Policy Initiatives
News Briefs
7/1/2021 - Effective today, North Carolina's Medicaid program will cover genetic counseling and BRCA mutation testing for those who have "higher than average risk" for the development of certain cancers based on specific personal and/or family history of the disease.
6/30/2021 - FORCE added its support to a letter sent to Senate HELP Committee leadership urging the prioritization of diagnostics reform on behalf of the In-vitro Diagnostics (IVD) Reform Coalition and the communities it represents.

5/21/2021 - Joined the Defense Health Research Consortium in a letter asking House and Senate leadership to continue support for the defense health research programs funded through the Department of Defense (DoD) Congressionally Directed Medical Research Programs (CDMRP).