Order Brochures
Order or download our educational materials.
Important COVID-19 Update: Please be advised that shipping may take longer than usual as our distribution center is working reduced hours. If you need materials urgently, you can find print on demand versions of our brochures here.
We are pleased to make our brochures available for free in quantities of up to 100 pieces. Fill out this form and we will send you the requested materials, as well as our quarterly healthcare provider email update. Scroll down for the order form.
We are sorry, but due to postage costs we are unable to ship internationally.
Please contact [email protected] for re-print information, larger bulk orders and any other questions about our materials.
FORCE Brochure - What You Should Know About Genes and Cancer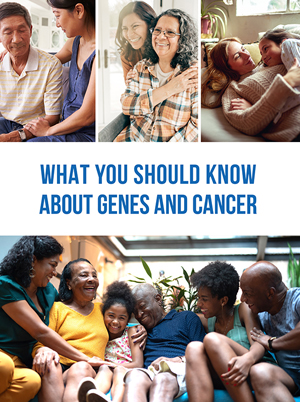 Learn more about hereditary cancer, the warning signs of hereditary cancer, what genetic testing is all about and the resources available to guide you.
---
FORCE Resources
Learn about the resources and support that ensure no one must face hereditary cancer alone.
Get Updates