Get notified of page updates
Printer Friendly Page
Parent and Caregiver Perspectives on Cancer Screening for People With Intellectual Disabilities
Surveys, Registries, Interviews
Survey for parents and caregivers to share perspectives on cancer screening for people with intellectual disabilities
Study Contact Information:
Jennifer Ryan, [email protected]
---
Cancer Screening for People With Intellectual Disability: Exploring Parent and Caregiver Perspectives
About the Study
Our goal is to understand the experiences of people with intellectual disability in regard to screening for cancer, for example colonoscopies for colon cancer and mammograms for breast cancer. For people not being screened, we hope to learn about any barriers faced. We want to provide parents and caregivers the opportunity to share their thoughts and opinions on this topic. Participants will complete an online, 20-minute survey.
What the Study Involves
The study consists of a one-time online survey, which will take about 20 minutes to complete. The survey should be completed by the parents or caregivers of the person with intellectual disability. Caregivers include anyone besides the biological parent that is the primary caregiver for the person (i.e., sibling, grandparent, aunt/uncle, non-relative guardian, etc.) The person with the disablility is encouraged to work with their family member or caregiver to complete the survey if desired. Click this link to take the survey https://redcap.healthsciencessc.org/surveys/?s=L8MX44TYMHFHN3YE or scan the QR code.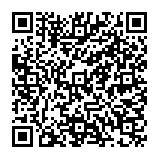 Researchers
Principal Investigator: Jennifer Ryan, B.S.
Graduate Student
Master of Science in Genetic Counseling
University of South Carolina, School of Medicine
Faculty Advisor: Amy Wardyn, MS, CGC
Assistant Director, Thesis Research
Clinical Assistant Professor
University of South Carolina
Two Medical Park, Suite 103
Columbia, SC 29203
Committee Member: Ashley Kaminksi, MS, CGC
Genetic Counselor, Ambry Genetics
Concord, NC
Committee Member: Sara Elrefai, MD
Clinical Geneticist, Atrium Health, Levine Cancer Institute
1021 Morehead Medical Drive, Suite 2300
Charlotte, NC 28204
This Study is Open To:
Primary caregiver of the person with an intellectual disability. This includes the person that attends medical appointments, makes all medical decisions, and has extensive knowledge of personal and family medical history for the person with the intellectual disability. The primary caregiver could be a parent, sibling, grandparent, aunt/uncle, non-relative guardian, etc.
At least 18 years of age
Currently living in the United States
This Study is Not Open To:
Under the age of 18
Not living in the United States