by Caitlin Meyer Krause
For those of us with a known genetic mutation that is linked to cancer or with many cancer diagnoses running in our family, improvements in cancer screenings can provide some hope for the future. Recently, the FDA approved a new type of imaging technology for detecting the spread of prostate cancer, particularly in those whose cancer has returned and those who are newly diagnosed with advanced disease. Information about this approval was highlighted in a recent XRAY review.
I am a carrier of a BRCA1 mutation that runs on the paternal side of my family; prostate cancer is a concern for my loved ones. As much as I hope that prostate cancer will not strike my family again, knowing that there are continued improvements in the cancer community, in this case, prostate cancer screenings, is something to be thankful for.
As new cancer screenings are developed and become FDA-approved for one type of cancer, I become more hopeful that other advancements will be following soon for other types of cancers. Over the past two to three decades, the hereditary cancer community has seen great discoveries and advancements in science, including genetic identification and testing as well as cancer screenings, treatments and steps for prevention. It is easy to forget how far we have come in so little time.
As a parent to a young child and another on the way, I am increasingly optimistic about the advancements that will happen over the next 20 years as each new XRAY review comes out. As a public health professional, I am confident that more progress will be made in the hereditary cancer community, including access to knowledge, testing, screenings and care among those of us at high risk. I view each step forward as a win for our community. My hope today stems from one advancement for individuals with advanced prostate cancer.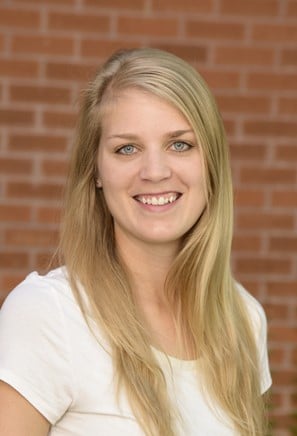 Caitlin Meyer Krause, MPH, is a Senior Instructional Specialist at the Western Region Public Health Training Center at the University of Arizona and an incoming PhD student in Maternal and Child Health Epidemiology at the University of Illinois at Chicago. She has been interested in hereditary cancer education and research since learning of her BRCA1 mutation in 2019 and soon after became a Volunteer Research Advocate for FORCE.