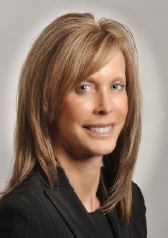 When Holly Jonas of Long Island, NY learned that her mother had been diagnosed with ovarian cancer at the age of 79, it felt like déjà vu. Her mom, who has a BRCA1 gene mutation, was already a cancer survivor, having been diagnosed with breast cancer at age 48. Believing that "knowledge is power," Holly underwent genetic counseling and testing, which showed that she had inherited the same mutation.
For Holly, knowing her mutation status offered the unique opportunity to pre-emptively lower her risk for certain cancers. But that opportunity also involved much introspection and difficult decisions. Understanding that her BRCA1 status greatly elevated her risk for breast cancer, Holly had risk-reducing double mastectomies when she was 58, and fortunately, her breast pathology report was clear. To further reduce her chance of developing a hereditary cancer, she also had risk-reducing surgery to remove her ovaries and tubes; that decision turned out to be lifesaving, because the pathology report revealed that she already had early-stage ovarian cancer. Holly began post-operative chemotherapy, finishing treatment just three weeks after her mother.
Knowing that she had a 50% chance of passing her mutation on to her children, Holly encouraged them to consult with a genetic counselor. Her son's test yielded great news: he was negative for the mutation. Testing confirmed, however, that Holly's daughter had inherited the mutation shared by her mom and her grandmother—for Holly, that news that was more difficult than her own cancer diagnosis. Following her mother's risk-reducing example, at age 31, Holly's daughter also had a double mastectomy.
For Holly, who watched her mother endure diagnosis and treatment for breast cancer, deciding to remove her own breasts and ovaries to lower her future cancer risk was relatively easy. Asked about the experience, she said, "I understand that for others, preventive operations may seem extreme, but it is critically important to learn more about your genetic status, and if you have a mutation, to make decisions about surveillance and/or surgery that are right for you."
Navigating the overwhelming information regarding genetic testing and trying to understand how a positive test result affects treatment options, screening, and risk-reduction options can be confusing. FORCE provides the resources and the support.
Read more personal accounts from FORCE members who have shared their stories, sign up to be matched one-to-one with a peer volunteer for support and resources, and visit our website for more information about hereditary ovarian cancer.