by Lisa Schlager
A year ago, I wrote a blog titled "Working with Industry to Increase Patient Engagement in Drug Development."  In it, I shared that FORCE is a member of Bayer Pharmaceutical's 5-member Patient Advocacy Advisory Council (PAAC), a novel partnership between this leading drug developer and the patient advocate community. From late 2016 through early this year, we worked with our PAAC partners and Bayer to develop a framework for successful integration of patient experts into its clinical trials.
A significant part of that framework was development of a Bayer-specific patient advocate training platform and criteria for engaging capable patient representatives. We are delighted that Kate Robins, a BRCA+ ovarian cancer survivor and FRAT graduate, served as Bayer's first patient expert. Kate helped lay the foundation for incorporation of the patient perspective in every facet of the company's clinical research and drug development programs.
While the concept of patient-focused drug development (PFDD) is not completely novel, successful implementation can present challenges because it requires a shift in priorities and practices for industry partners and researchers. FORCE is proud of the work we are doing to establish best practices to guide successful patient involvement in research—not only as a participant, but as an integral team member in guiding the questions studied, how the research is conducted, methods of disseminating results, etc.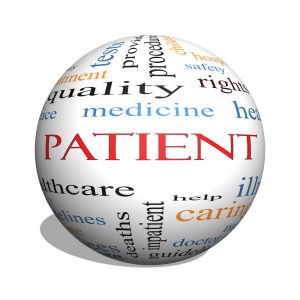 As a founding member of the PAAC, FORCE took part in writing a white paper on the lessons learned from this project. We are pleased that the manuscript was recently published in Therapeutic Innovation & Regulatory Science (TIRS), the official scientific journal of the Drug Industry Association (DIA) which strives to advance medical product discovery, development, regulation, and use. We are honored to represent the hereditary patient community and will continue our efforts to ensure that the voice of the patient is always front and center.
FORCE's Research Advocate Training Program (FRAT) provides a path for volunteers to represent the hereditary cancer community in research. You can apply for this free, online training by completing our volunteer application.