Looking back
I started FORCE on New Year's Day 1999 after my diagnosis of breast cancer at age 33 and discovering that I carry a BRCA2 mutation. I desperately wanted and needed more support and knowledge about my situation than what was available at the time.
What began from one person's journey has grown into so much more. Over the past 21 years, FORCE has evolved from a fledgling, one-person effort to a strong and unified "force" that improves the lives of people who face hereditary breast, ovarian, pancreatic, prostate and related cancers (collectively known as HBOC). We are the most comprehensive resource for our community, providing up-to-date, expert-reviewed information and resources that help people make informed medical decisions.
We have worked hard to forge powerful networks and partnerships that greatly benefit our community. And all along the way, we have had the honor of working and walking this journey with so many of you to create a wonderful and supportive community.
Leaping forward
FORCE's research and advocacy efforts have contributed to scientific discoveries, new treatments and better patient protections. We are a recognized leader in guiding regulatory and policy issues that increase access to care. When we began in 1999, much of the hereditary cancer focus was on BRCA1 and BRCA2 and hereditary breast, ovarian and related cancers (HBOC). Today, with advances in genetic testing, one panel test is capable of finding mutations in dozens of genes associated with hereditary cancers, including ATM, PALB2, CHEK2, PTEN and the genes that are associated with Lynch syndrome. Personalized prevention and treatment options are increasingly available for people with inherited mutations.
With every genetic test result a story unfolds, a journey begins and another person needs support. Their stories need to be shared, connections need to be made and our community needs to expand to support and empower us all.
Many mutations. Many cancers. One community.
My work at FORCE has afforded me a front row seat from which to observe and participate as these milestones unfold. We still have a lot of work to do, but I am proud of FORCE's role in improving outcomes for people with inherited mutations.
Yet, even as our community expands, as many as 90% of people with an inherited mutation are unaware of genetic testing or their increased cancer risk. That means they may not realize the steps they can take to protect their health. So now is the time for us to do much more.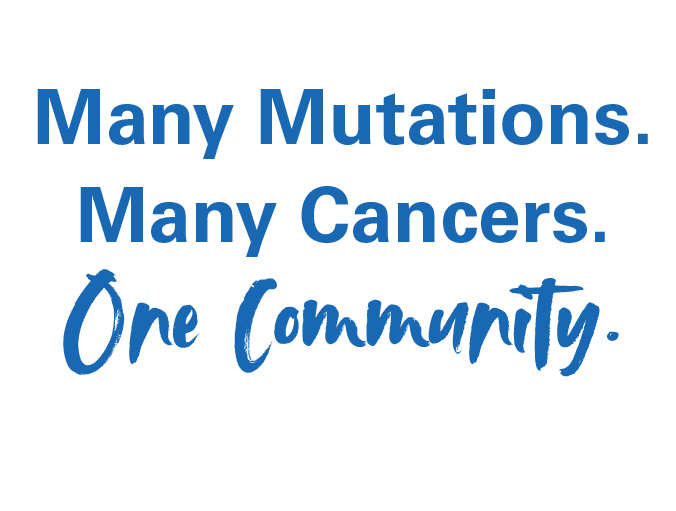 As we begin our third decade, I am excited to share that we are expanding our original mission to include and help even more people who are affected by inherited cancers. While we remain steadfastly committed to continue supporting the HBOC community, we are extending our efforts and programs to also encompass the millions of people and families who face an inherited mutation linked to other hereditary cancers.
Building on the tools and knowledge of our past experience and successes, our expanded efforts will help us eventually reach and support everyone who is affected by an inherited mutation and provide them with the information and support that they need.
To this end, we are growing our programs across all of our pillars to accommodate our expanded mission and to provide a broader hereditary cancer community with:
A reliable source of accurate information about hereditary cancer—including national guidelines and clinical trials—so that people can make informed decisions about their care.
Information that is personalized and relevant to each person's situation. Our programs will address the genes that are most commonly associated with adult-onset hereditary cancers, including ATM, BRCA1/2, BRIP1, CDH1, CHEK2, NBN, PALB2, PTEN and the genes that are associated with Lynch syndrome and the most common hereditary cancers.
Programs that will provide information that is relevant across the care continuum, including information for men and women who are diagnosed with hereditary cancers and previvors who are at high risk.
A network of compassionate peer volunteers and a strong, vibrant and supportive community.
Advocacy for increased awareness, improved access to care and research for better prevention, detection and treatment options.
Over the next few years, we will continue to add content and capacity to serve the unmet needs of the hereditary cancer community.
United and empowered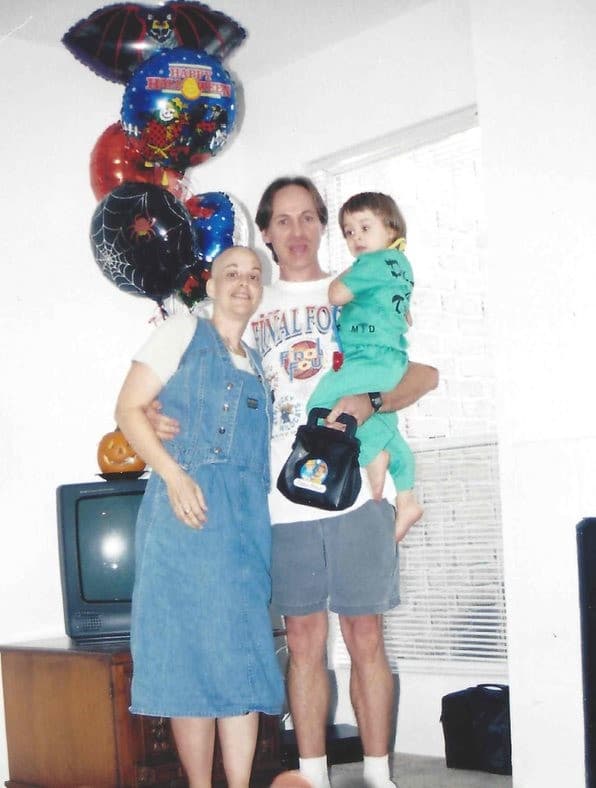 Twenty-one years ago, I realized that I could not face hereditary cancer alone, and FORCE was born. As we take these next important steps to expand our efforts, we will continue to collaborate with all of you and to build new partnerships. More than two decades of advocacy has taught me an important lesson: this journey—both personal and professional—is best faced together.
Like my story, all cancer experiences are personal, especially those involving hereditary cancer. It affects not only the individual, but also members of their family, over many generations. We hope you'll visit our new website and become involved in the community by following #1FORCECommunity on social media and sharing your personal story with us.