by Caitlin Meyer Krause
This month marks two years since I received the call from my genetic counselor about testing positive for a genetic mutation; this was just a few short months after the first of my family members had received the same call. My family carries a BRCA1 mutation that has been passed down through my paternal grandfather's side of the family. I am thankful that my immediate family has been open with each other, has done genetic testing to learn about our associated risks, and is keeping up with our cancer screenings. We have spoken to other family members, sharing information so they can be tested when they are ready. Soon, I will share this information with my two young children.
This year, I had an opportunity to work on a project called Conversations About Hereditary Breast and Ovarian Cancer Saves Lives coordinated by StoryCenter, The Centers for Disease Control and Prevention, and the National Association of Chronic Disease Directors. Through this opportunity, I was able to create a short digital story about my experience of conversations surrounding my hereditary cancer risk. Throughout this journey, I have turned to FORCE for support. FORCE provides peer support and health-related information as well as great resources for sharing genetic test results with relatives and sharing information about hereditary cancer with children.
Although learning about hereditary cancer and genetic mutations can be overwhelming, many others have a similar experience in their families. By talking about hereditary cancer, we can educate and empower others to learn about their risks. So let's talk about it!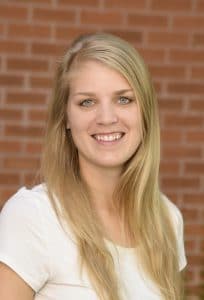 Caitlin Meyer Krause, MPH, is a PhD student in Maternal and Child Health Epidemiology at the University of Illinois at Chicago and a Senior Instructional Specialist at the Western Region Public Health Training Center at the University of Arizona. She is a Volunteer Research Advocate for FORCE and has been working in hereditary cancer education and research since learning of her BRCA1 mutation in 2019.