by Tara Haarlander
I guess I'll never know. I had my ovaries removed when I was 40. But if breastfeeding could help some younger women postpone or even avoid an oophorectomy, that is very exciting.
Breastfeeding is a Personal Choice
It's a hard and emotional decision to throw yourself into surgical menopause, even with being able to use hormone replacement therapy to minimize symptoms. Likewise, breastfeeding is also a very personal choice. Some of us go into motherhood having considered it very carefully, while others take a "let's see" approach. When you are a previvor, this decision takes on more layers, especially when you know from a young age that your cancer risk is increased. The information in the XRAY review "Breastfeeding may lower ovarian cancer risk in women with BRCA mutations" can help enable both decisions: whether or not to breastfeed, and at what age (or if) you should have an oophorectomy. The mention of birth control and age groups in the review was also helpful since many women are postponing childbearing to first pursue their education and careers.
Different Situations, Different Decisions
With my first child, I did not yet know about my mutation. I was 30 when he was born, and I had no idea how hard it would be to breastfeed. I did not set up the right support system ahead of time, and I gave up quickly when my baby didn't latch on properly. I exclusively pumped for about four months, and when I went back to work I switched to formula. I felt fine with that decision, but had I read this XRAY review back then and known that I was a previvor, I might have tried harder.
Over eight years later my son's little sister was born, and I was in a much different place. I knew about my mutation, I was more educated on the benefits of breastfeeding and I was determined to make it work. Years of struggling to have a second baby mixed with my anxiety over getting cancer created a burning desire to regain some control and make my body do what it was created for. Thankfully, after a few weeks of hard work and a LOT of expert help, my baby girl and I fell into a lovely rhythm and my experience with her was much better than with her brother. To this day, my husband is convinced that she likes me better because of it. It's hard to say if he's right or not, but she's not yet five and I'm sure she'll someday like him more than she does me.
Breastfeeding Reduces Ovarian Cancer Risk
What stands out to me about this XRAY review is its focus on ovarian cancer risk reduction. We lost my aunt to this disease many years ago and it is notorious for escaping early detection. I had already known about the benefits of breastfeeding regarding breast cancer, but possible ovarian cancer protection was welcome news to me. While risk-reducing surgery is unfortunately still our best protection against ovarian cancer—near 100 percent—I'm hopeful that more studies like this one could help our daughters include lifestyle changes such as breastfeeding in their cancer protection toolboxes. Many thanks to FORCE for bringing us this information.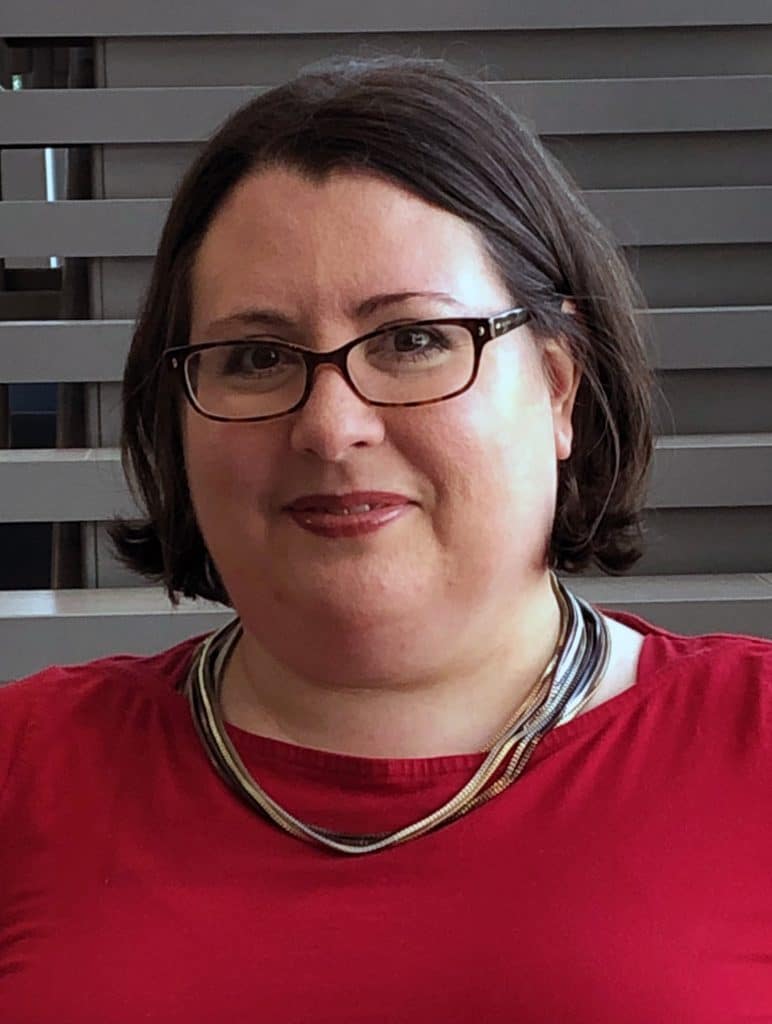 Tara Haarlander works on Digital Scientific Content for West Pharmaceutical Services, Inc. She is a previvor living in Chester County, PA with her husband and two kids; in her spare time, she uses her science degree to help make complex technical knowledge more accessible to the hereditary cancer community.