By Sarafina Nance, PhD
Like so many other women at FORCE, I decided to preventively remove my breasts 9 months ago. Although I'm just 27 years old, given my BRCA2 mutation, I knew that I'd much rather be proactive about my risk early on, rather than reactive later in my life.
My training as a Ph.D. student helped me research treatments and surgical techniques, but after spending over two weeks sifting through papers on PubMed and combing dozens of websites for information, I was frustrated. I knew that I was extremely privileged with my research background to know how to research, but how was someone without my training meant to tackle this challenge? There was no Yelp for surgeons, no directory of reviews or centralized place that held the latest, best, newest developments in breast surgery and mastectomy treatments.
Over the last year I've endured three surgeries: first, a breast reduction to maximize the chances that I'd be able to keep my nipples and breast sensation; second, a bilateral mastectomy with immediate implant reconstruction and nerve grafting/nerve preservation to preserve sensation; and third, fat grafting from my abdomen to smooth out ripples from my implants and create a fuller, more natural look. I've attended countless doctors appointments, spent tens of thousands of dollars in medical costs, earned my forever scars across my breasts, abdomen, and pelvis, and found a deep well of power within myself.
One of the most difficult parts of my journey was not the surgeries, nor was it the recovery (though both of those were hard!), but rather: finding a surgeon and preparing for my surgeries with the most information possible to know that I'm making the most informed, best decision that I can.
I ultimately found a surgeon whom I adored, Dr. Anne Peled. When I met with her for my first consultation, she set aside her own notes and talked with me for over an hour as we made our way through my eight-page list of questions. Her compassion, brilliance, and innovation drew me to her, and I was privileged to have the time and resources to do my homework before having to choose a surgeon.
What were people to do who are on a rushed timeline? Those who are currently courageously already battling cancer, or those with families they must coordinate around? And then there are patients who are not even presented with all of the possible options available when they do meet with a surgeon. I so often hear of surgeons only presenting patients with a limited set of options (specifically those that they are best trained in), leaving patients feeling confused and ill-informed.
It is with this backdrop that I developed a Guide to Breast Surgery. I consolidated all of my notes and created a Guide meant to help patients embarking on a breast cancer journey. The Guide includes a glossary of definitions for words often used when discussing breast surgery, notes on options in breast reconstruction, questions to ask your breast surgeon and plastic surgeon when interviewing/during pre-op, a surgery gear checklist of helpful items for surgery recovery, and a section on nutrition for cancer risk-reduction. The first four sections were reviewed by a board certified oncoplastic breast surgeon.
I know that when I was first embarking on this journey, I would've given anything for a centralized place to learn all about my options to feel confident and ready to move forward with surgery. Breast surgery is invasive and difficult, and everyone going through the process deserves the very best care possible. I hope that my Guide can help even just one person feel more confident in their options and equipped to advocate for themselves.
My journey taught me a lot of things, but most of all it taught me that knowledge is power. I learned to advocate for myself, to believe in my body, and to rely on myself. While I wish I didn't have to make the decision to remove my breasts, I am so grateful for the opportunity to tackle my health head-on and make the best decision I possibly could for my health. I hope to empower others to do the same.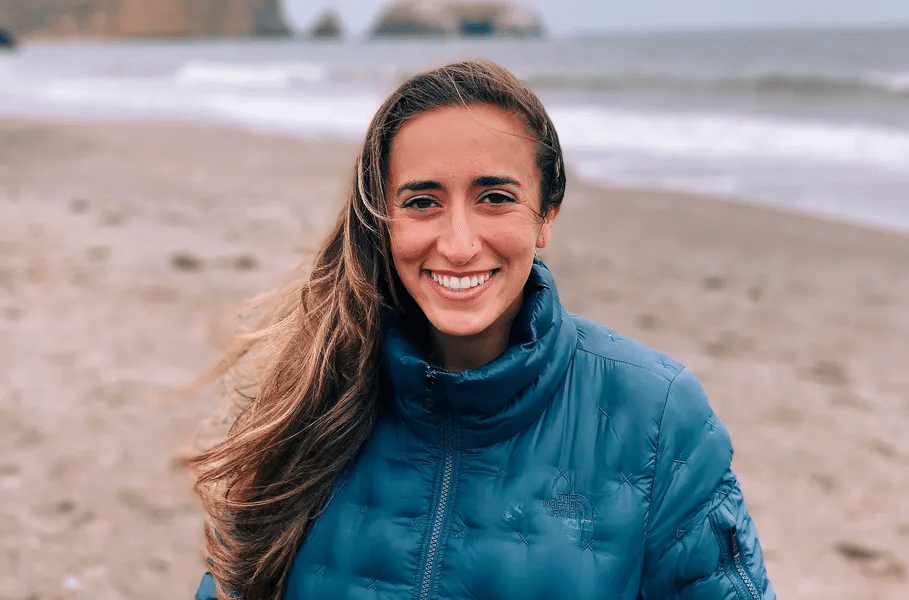 Sarafina Nance is a 27 year-old Ph.D. student at UC Berkeley and BRCA2 previvor. Sarafina has launched a comprehensive effort to communicate science—both space and breast cancer— to the public in efforts to increase the baseline level of scientific literacy and to empower others to advocate for themselves and their health. You can find her on all socials at @starstrickenSF, and her Guide to Breast Surgery is hosted on her website www.starafina.com.