2022 Honorees: Marlon Sumlin and Lauri Haase-Sumlin
FORCE: Facing Our Risk of Cancer Empowered is honored to announce Marlon Sumlin and Lauri Haase-Sumlin have been selected as the 2022 Teri Woodhull Empowerment Award Honorees.
The award is announced annually on Teri Woodhull's birthday, February 20th.  Honorees are individuals who have made a significant contribution to further the mission of FORCE while displaying the values modeled by Teri Woodhull of integrity, resilience and tenacity. This year, the FORCE staff were inspired to name the Sumlins as co-recipients in recognition of their shared love for each other and the FORCE community.
Lauri Haase-Sumlin courageously navigated breast and ovarian cancer for many years up until her death in November 2021. By her side throughout treatment, Marlon served as her caregiver and constant support. Together, they became outspoken advocates for genetic testing and the services offered by FORCE to help ensure people like Lauri, who inherited BRCA1 from her mother, will have the resources and support needed to face their increased risk.
The Sumlins' involvement with the National Auto Sports Association, NASA Great Lakes Region racing group, with 20,000+ members and events throughout the year offered a unique platform to share their message. Marlon (as did Lauri) posts on social media often and promotes FORCE during races. Lauri wrapped her car in FORCE's logo and enlisted the support of the racing community by encouraging other drivers to include FORCE's branding on their cars, helmets, driving gloves and by giving away FORCE brochures and materials at events attended by thousands of spectators.
"The Sumlins' love of FORCE is an example of two individuals who faced cancer together, found and used our organization to get them through it the best way they could, and decided to give back." – Ruth Kucharz, VP of Development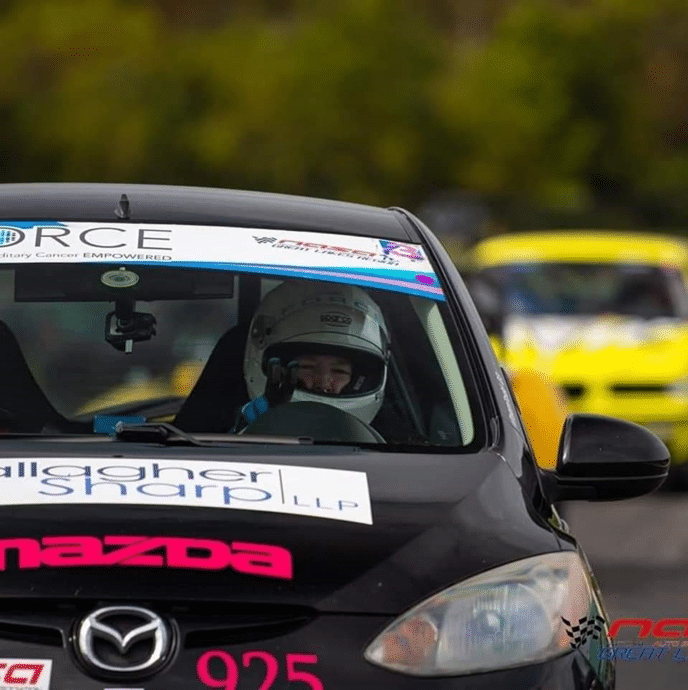 Marlon credits FORCE for helping him understand what Lauri was going through, allowing him to be there for her in the best possible way. Not only did they use FORCE when they had the need, but they devoted their efforts to support FORCE and further the mission to help others - in fact, they have turned that effort into Lauri's legacy. A legacy that Marlon has promised to continue. To date, these efforts have led to more than $15,000 in donations, and countless lives who have heard of FORCE thanks to the outreach efforts of Marlon and Lauri.
Please join us in recognizing Marlon Sumlin and Lauri Haase-Sumlin, The 2022 Teri Woodhull Empowerment Award Honorees. The Teri Woodhull Empowerment Award was created in 2020 by the FORCE Board of Directors, staff and volunteers in recognition of Teri Woodhull's longstanding service to FORCE and the hereditary cancer community. Click here to learn more about Teri Woodhull and the award created in her honor.