by Kelly Kashmer
What an absolute blast!
I had the pleasure of attending the Young Survivor Coalition summit in Charlotte, NC in mid-March. With over 400 attendees, the energy and connections were invaluable. I spoke at the Genetics breakout session, where I was able to share my story and provide guidance on genetic counseling, testing and hereditary breast and ovarian cancer.
We at NothingPink had an exhibit in the hall where we met with attendees to educate them and provide direction to navigate the hereditary cancer world. Everyone loved the name NothingPink!
A few weeks prior to the summit, the Medical University of South Carolina (MUSC) contacted us with details on a research project for genetic testing. We were able to disseminate this information to attendees to help with the research project. They were so grateful as MUSC is providing free testing for this project.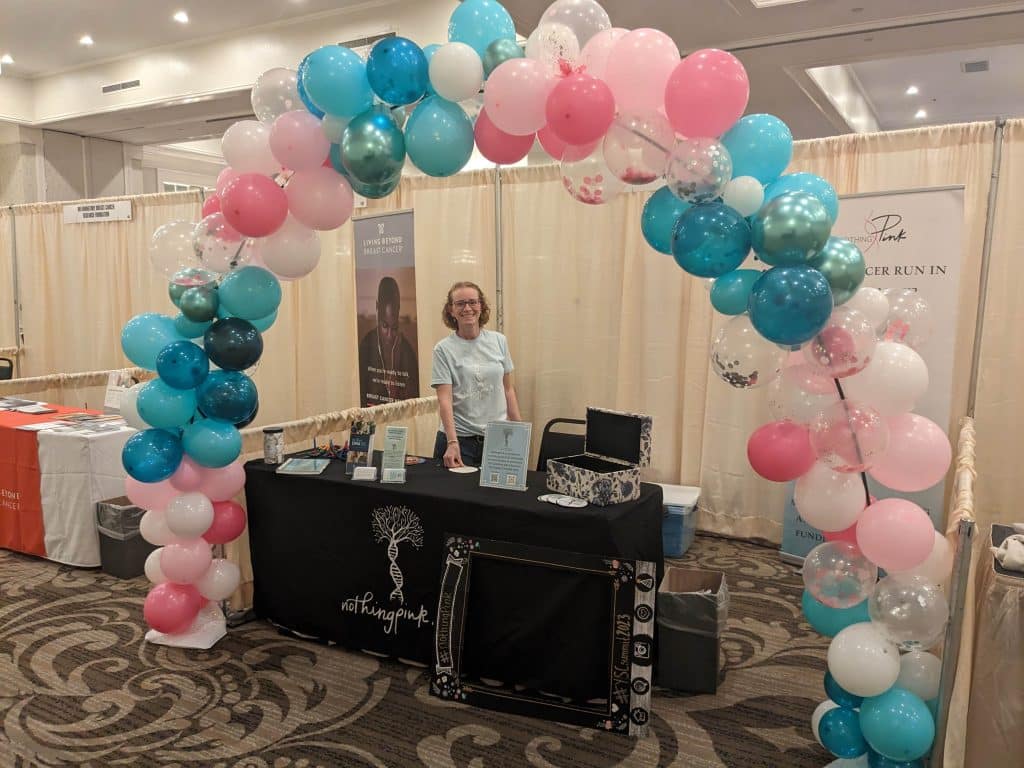 Since YSC Summit attendees come from all around the globe, if they traveled from beyond the Carolinas, we pointed them to FORCE for additional resources.
Speakers included Jennifer Merschdorf, CEO of YSC; Anna Crollman of My Cancer Chic; Eboni Harris MA, LPC, LMFT; Corinne Menn, MD; Kristin Rojas, MD; Yara Abdou, MD; Fumiko Chino, MD; Ricki Fairley, MBA; and yours truly, Kelly Kashmer representing NothingPink.
Connecting with young survivors was great. We learned and shared lots of information and made connections with other exhibitors.
Kelly Kashmer is the Executive Director and Founder of NothingPink.org.