You are not alone. Get support. Whether you have been diagnosed with cancer, just learned about your hereditary cancer risk or have known about it for many years, trained FORCE volunteers are available to offer resources and confidential support.
National Event
FORCE American Sign Language Virtual Support Meeting January 8, 2022, 7:00 pm - 8:30 pm Eastern Time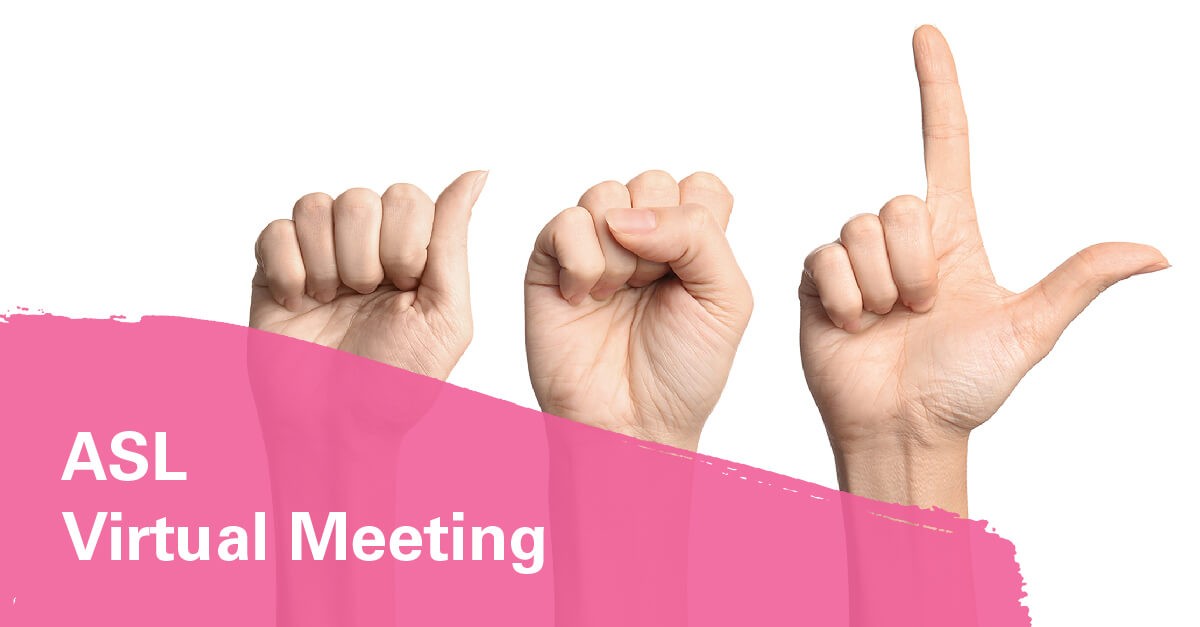 Led by
This meeting is held in American Sign Language, led by Debbie Lesser, CI/CT, (RID Certified Interpreter) and Alicia Wolfson, (MA, MSGC).
Hosted by
Debbie Lesser holds a Certificate of Interpretation, Certificate of Transliteration and is a RID Certified Interpreter. Debbie learned of her BRCA 1 mutation in 2013 and is a trained FORCE Peer Navigator and State Impact Leader since 2017.
Alicia Wolfson is a Deaf Genetic Counselor that recently received her degree in Genetic Counseling from Keck Graduate Institute (KGI) in May 2021, and a Master of Arts in Communication Studies from California State University, Northridge (CSUN) in 2011. Wolfson has worked with, and been a member of the Deaf community for over 20 years. Her work experience includes working as a Research Coordinator at the Greater Los Angeles Agency on Deafness, Inc. (GLAD) to help create breast cancer information and prevention materials in ASL, as well as with UCLA's Deaf Genetics Project to provide information about hereditary cancers in ASL. Wolfson is fluent in ASL and has a strong interest in increasing the Deaf community's awareness and access to genetic counseling, as well as to improve training for genetic counselors in working with Deaf patients.
RSVP
Additional Information
Are you D/deaf and hard of hearing and do you have a family history of cancer? Are you looking for connection with other D/deaf and hard of hearing people navigating hereditary cancer? This new group is a great opportunity to ask questions in a safe, supportive environment and connect with other D/deaf and hard of hearing people navigating hereditary cancer. ASL interpreter provided upon request. Email moderator@facingourrisk.org to request this service.


GET UPDATES
Stay informed about the latest research, important resources and opportunities to network with others.
Sign up
"FORCE has over 350 volunteers across the country, ensuring no one faces hereditary cancer alone."
Sandy Cohen
FORCE SVP of Volunteer Services
and Previvor