The only way to improve cancer detection, prevention, and treatment is through research. People participating in research contribute to medical knowledge and have opportunity to receive cutting-edge care.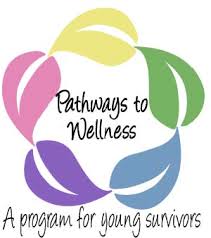 Pathways to Wellness
Clinicaltrials.gov identifier:
NCT03025139
Quality of Life:
Breast Cancer Survivor
Study Contact Information:
For information about the study, contact Patty Ganz, MD at 310-206-1404 or by email
---
Mindfulness Meditation or Survivorship Education in Improving Behavioral Symptoms in Younger Stage 0-III Breast Cancer Survivors (Pathways to Wellness) (PTW)
About the Study
The Pathways to Wellness study focuses on wellness after breast cancer. Researchers are looking to compare two groups, a mindfulness meditation class and survivorship education class, and their impact on meeting the common needs of young survivors.
Type of Study
This is a randomized, 3-arm study.
This is a randomized study, which means that participants will be placed into one of the three study groups by chance. Neither patients nor the researcher will choose the group participants are placed in.

The study has three arms. This means that patients in the study are placed in one of three different groups.
What the Study Entails
Participants will be randomized to be in one of three arms:
Arm A: Mindfulness Meditation intervention

The mindfulness classes meet for 2 hours, once per week, for 6 weeks.
Patients then attend in-person booster sessions that include guided meditation, questions, and discussion of how to maintain a mindfulness practice over 1 hour once monthly for 2 months.

Arm B: Survivorship Education intervention

The education classes will meet for 2 hours, once per week, for 6 weeks.
Patients also receive monthly electronic newsletters with tailored information about topics of interest to younger survivors, including cancer-related events in the community and tips about following through on recommendations for healthy living.

Arm C: Waitlist control group*

Patients receive usual care for 9 months. Patients are then offered a choice of participating in Arm A or Arm B.
After completion of study, patients are followed up at 3 and 6 months.
Study Sites
California

Los Angeles: UCLA Jonsson Comprehensive Cancer Center

Principal Investigator/Study Contact: Patty Ganz, MD 310-206-1404 or by email

Maryland
This Study is Open To:
Women who have been diagnosed with breast cancer are eligible if they:
were diagnosed with stage 0 (DCIS), or stage 1, 2 or 3 breast cancer
were age 50 or younger at the time of breast cancer diagnosis
are currently within five years of their diagnosis
This Study is Not Open To:
Women may not participated if they:
have had a breast cancer recurrence, metastasis, or another interval cancer diagnosis following the breast cancer (excluding non-melanoma skin cancer)
are unable to commit to intervention schedule (6 weekly group meetings)
are actively practicing mindfulness meditation
have another serious or chronic medical or psychiatric condition that contributes to substantial physical or emotional disability that would detract from participating in either of the intervention programs or from the measurement of intervention outcomes