FORCE advocates for families facing hereditary cancer in areas such as access to care, research funding, insurance and privacy.
Policy Archive
Take Action: Preserve Breast Screenings for Women Ages 40-49

Hereditary cancers are often diagnosed at younger ages and are more aggressive than cancers in the average-risk population. Earlier screening is needed for women with inherited genetic mutations associated with increased risk of cancer, Black women and women who were treated with radiation therapy for cancer as a child or young adult. This is why we are asking that you join us in supporting the reauthorization of two important laws—the Protecting Access to Lifesaving Screening (PALS) Act and the Breast Cancer Education and Awareness Requires Learning Young (EARLY) Act.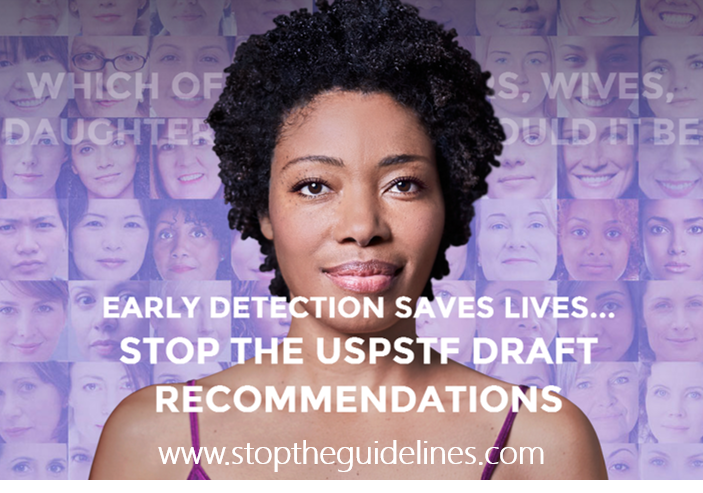 The PALS Act, H.R. 2777, extends legislation originally passed in 2015 to protect access to mammograms for women ages 40-49. The PALS Act is needed because it suspends the U.S. Preventive Services Task Force (USPSTF) guidelines, which do not recommend annual screening mammograms until age 50. This moratorium reflects numerous medical professional society guidelines that conflict with the USPSTF and ensures continued access to potentially lifesaving breast screening for women starting at age 40. Due to the PALS Act, approximately 22 million women ages 40-49 are guaranteed access to mammograms with no insurance copay.
The EARLY Act, H.R. 4078, would reauthorize and increase funding which was originally approved in 2010. This legislation supports the education of younger (age 45 and under) and higher risk women about their breast health and breast cancer risks. It also funds initiatives and research to help identify high-risk women, collect family histories and educate health care providers. Learning what factors increase a woman's chance of getting breast cancer is an important first step in assessing risk. We know that early education, awareness and breast screening can save lives.
Please click on the links below to email your elected officials and ask that they support these important pieces of legislation:

It is important to note that women at increased risk of breast cancer due to an inherited genetic mutation or family history of the disease often need earlier, more intensive screening. For instance, National Comprehensive Cancer Network (NCCN) guidelines recommend that women with a BRCA mutation begin screening with an annual breast MRI starting at age 25. See the Risk Management Guidelines for more information as recommendations vary for different hereditary mutations.