by Diane Roth
My mother was always like a sister to me. Until she turned 59, she wasn't sick a day in her life. Then one evening she noticed her legs were swollen. A trip to the emergency room found a blood clot in her legs, caused by an 18cm abdominal tumor. Two years later, after surgeries, chemo, and alternative therapy, I lost my mom, my dearest friend, to ovarian cancer.
At my annual exam, my gynecologist mentioned a blood test to determine whether I carry a genetic predisposition to breast or ovarian cancer. "Since you have cancer on your father's and mother's side, you might consider this test for peace of mind," he said. His nurse drew my blood. I left his office certain the test would be negative. On January 4, 2005, my gynecologist called with the results. "I have good news and bad news," he said. "The good news is you're negative for BRCA1." Not knowing what BRCA1 meant, I said, "I guess that's great news, right?"
"No," he said. "The bad news is that you tested positive for BRCA2 and are at high risk for breast and ovarian cancer. Your daughter and sister should also be tested; there is a 50/50 chance they also are BRCA2 positive." I immediately went to his office to speak with him but he had already gone to lunch. The receptionist gave me my test results packet and a referral to a breast surgeon. I took a deep breath before opening the mysterious packet. "Positive for a Deleterious Mutation," it read. I sat shaking in my car.
This was more serious than I had imagined. Other literature was in the envelope, including a FORCE brochure and newsletter. I was relieved to realize I was not alone, but began to cry. I called FORCE and spoke with Executive Director Sue Friedman. She listened to my story. She told me she was sorry I found my test results the way I did. She suggested genetic counselors in my area. Her candor comforted me as she shared her own story. Taking her advice, I saw a certified genetic counselor who explained things I should have been told prior to testing, counseling me about issues I now faced, explaining my options, and putting them in perspective.
Subsequently, my daughter, sister and father tested negative for the mutation I inherited from my dear deceased mother. Sadly, genetic testing wasn't available until after she died. I feel lucky to have gained the knowledge I have, regardless of how I learned my results. The information empowered me to make an informed decision about my future. After extensive research, I decided to have bilateral mastectomies with DIEP flap reconstruction. Although I never again heard from my gynecologist, I am grateful he mentioned the BRACAnalysis® to me. I believe my doctor had only good intentions, but he handled my genetic testing poorly because of inexperience.
I know I made the right decision for myself. Every individual faced with an increased risk of cancer should have the knowledge that too many of us learn the hard way. I am determined to raise awareness of familial cancers in the medical community and the general public.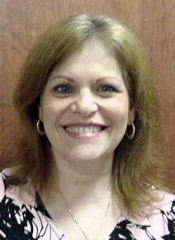 Diane Roth, 54, lives in Boca Raton, FL. She has three adult children and three grandsons.
A Professional's Perspective
by Scott M. Weissman, MS, CGC
Unfortunately, Diane's story is one cancer genetics professionals hear all too often from their patients. Her experience highlights the importance of having genetic counseling before having genetic testing for BRCA1/2 mutations. Genetic counselors educate patients about the BRCA genes and lifetime cancer risks of individuals who harbor a mutation in either gene. A genetic counselor can perform a cancer risk assessment to determine if genetic testing is warranted. She can discuss the costs, benefits and limitations of genetic testing, and explain the implications of an individual's test results for other family members. If a BRCA mutation is identified, the counselor can review medical management and cancer prevention options. Additionally, genetic counseling provides patients with the time to discuss their psychosocial concerns about their personal and/or family history of cancer or genetic testing. By having these discussions and providing this information to patients prior to testing, genetics professionals (like a genetic counselor) are able to empower patients to make informed decisions about BRCA genetic testing.
Although Diane's physician had good intentions, Diane felt completely helpless after hearing her positive test results. If she had conferred with a genetic counselor prior to testing, she most likely would have had a better understanding of the implications of her positive results, for her own health and the health of her family members. The test results would have been given to her in a more sensitive manner (instead of the dreaded "good news/bad news"); a genetic counselor would have spent as much time with her as she needed providing her with psychosocial support. Together with her counselor, Diane would have formulated a plan for managing her positive results and informing her family members of the results.
Because Diane had the courage to read materials included with her positive test results, she became aware of FORCE. Through FORCE and Executive Director Sue Friedman, Diane was able to turn her negative experience into a positive and become empowered in such a way that she now advocates for other women who have been affected by hereditary breast and ovarian cancer syndrome!